Well all, in order to celebrate the launch of the B5Media's music channel they are having a contest that have some faboulous prizes. Personally I'm lacking an iPod and what better way to win one rather then buying it. (Simply because I can't afford one yet.) So take a gander at what this contest has to offer and how to go about winning it. Who knows perhaps you'll be the lucky winner. Best of luck!
To celebrate the launch of our Music Channel, b5media is giving away some cool prizes.
What's up for grabs?
* 3 iPod Shuffle
* 3 MP3 players with preloaded MusicIP software
* 3 iTunes Certificates (worth US$25 each)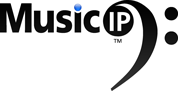 How To Win:
Step One:
1) Check one or more of our new Music blogs and choose one topic that appeals to you. Create a 3-song playlist relating to that topic. For example, if you like the Crooners, pick your Top 3 Crooners songs and share it on your blog.
OR
2) Blog about one (or more) of our new Music blogs in your own blog. Do a review. Give suggestions. Write about the topic with tips, lists, etc. Or simply offer a welcome.
Step Two:
Submit the permanent link to your blog entry through the comments section of this blog entry or email them to shai@b5media.com with the subject line: MUSIC CONTEST ENTRY. You will receive a confirmation of your email entry. If you don't receive a confirmation email, please feel free to resend your submission. Deadline for entries: 20th July 2007.
Step Three:
Watch out for the list of eligible entries in the next few days. If your entry is eligible, then you will see your entry in one of our highlight posts.
Step Four:
b5media will hold a raffle draw. Prizes will be assigned randomly to those who get picked during the raffle. Winners will be announced on the b5media blog and each one will be notified accordingly.
Basic Rules/Guidelines:
1) Make sure you include the correct link/s to the b5media blog/s of your choice in your entry.
2) One blog is eligible for one entry only. If you have multiple blogs, you can enter each blog accordingly, but duplicate posts will not be permitted. You must create an original entry per blog.
3) Please make sure that you can be easily contacted via email. If you win and we can't contact you within 7 days, you forfeit your prize.
4) Blog entries should be no less than 75 words. There's no maximum length.
5) b5media bloggers and Channel Editors are not eligible to enter this contest. We have our own internal contest!

6) Gambling, adult, and illegal blogs will not be eligible to enter either. Sorry.
7) Winning entries are final and winners should claim their prizes by confirming their mailing address within 7 days. If there are unclaimed prizes, we will draw more names from the eligible entries list until we give all of them away.
8 ) b5media reserves the right to make reasonable amendments to contest proceedings and outcome.
NOTE: If you submitted an entry and you don't find yourself in the 'eligible entries list', please make sure that you followed all the guidelines/rules above.
A total of nine (9) prizes will be given.
All winners will be announced on or before the 25th of July.
*Special thanks to Music IP for donating the MP3 players.
1 Comment